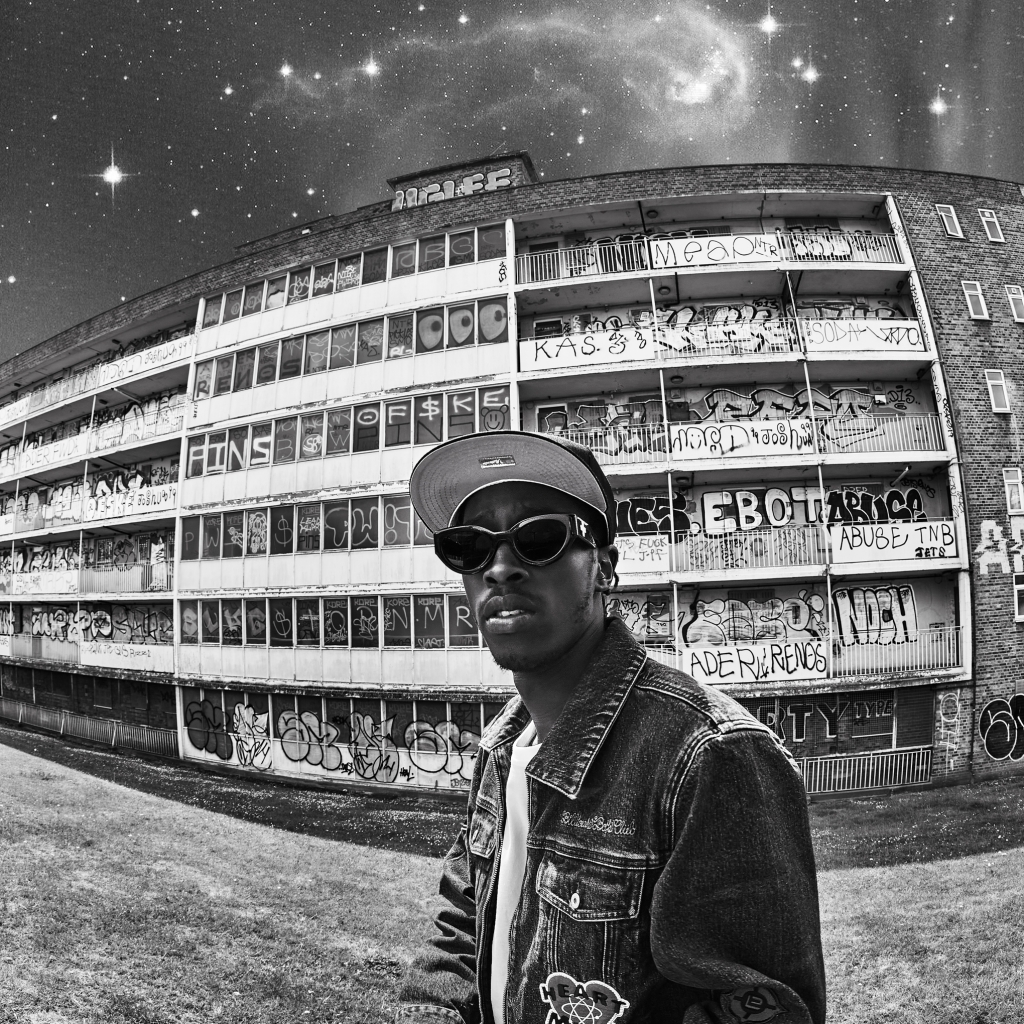 As the locked down eased in June, I went to Homerton, a place all-too-familiar to Unknown T, to photograph his mixtape cover. There he also laid flowers for a bereaved friend.
I was having another "bored in the house & in the house bored" day when I got a message asking if I was available to photograph the mixtape cover. This was the first commissioned work I took up since the lockdown and to be honest, even though I had an almost equal amount of fear for the virus, I was excited to get back to work. I had spent most of my indoor time reading and learning illustration/2d animation. I needed some air for real.
Alice Lees, art director at Island Records emailed me a brief of what Stay Solid/Island had in mind. I got a mix of strong & iconic hip hop references & she mentioned the images potentially being in black white. I was 100% drawn to making black & white images as I thought that would make it visually stronger to emphasise the title.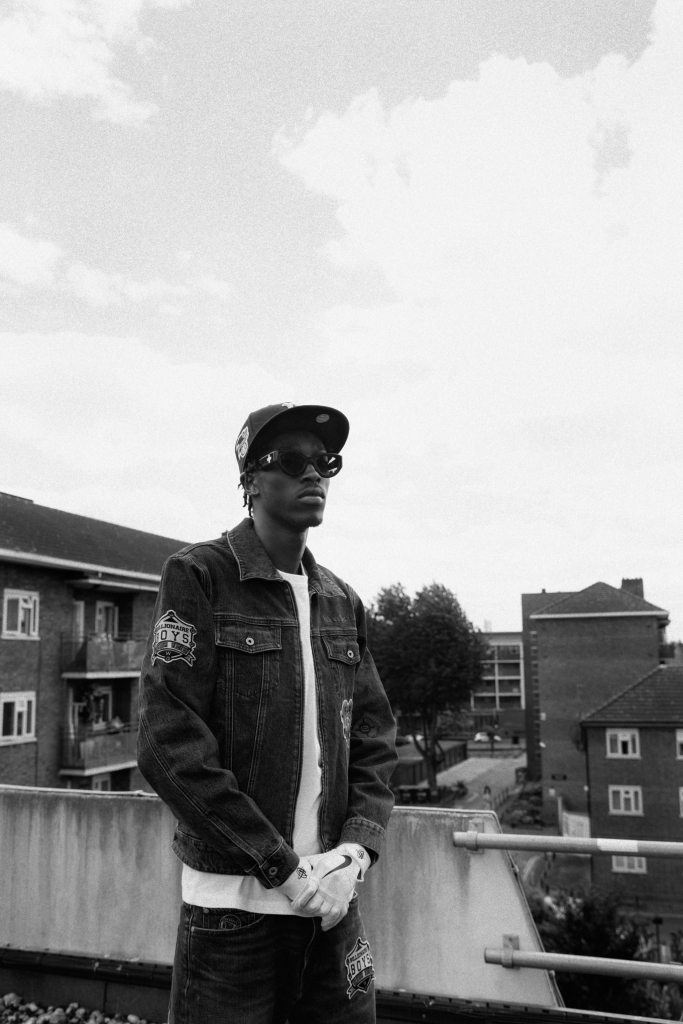 I did some research based off the brief & created a mood board. What struck me most during the research were seemingly candid, raw & iconic images of B.I.G – even though posed – which also resonated with the team. I felt it was imperative to make him not feel alienated in the space. The location and mixtape addresses situations not alien to him but also situations he's grown and risen from.
Side bar: For the first time in a long while, I listened to a lot of 90s hiphop consecutively. LOL.
Zac & I couldn't do a recce so he brilliantly suggested we use the satellite map. That actually gave a better view of the endless possibilities/angles & I finally learnt to use my Apple Map. We made peace with using  just available light + bounce or negative fill here & there. The council wasn't giving permits due to Covid-19 pandemic. This meant we couldn't set equipment down – had to be run-and-gun to an extent.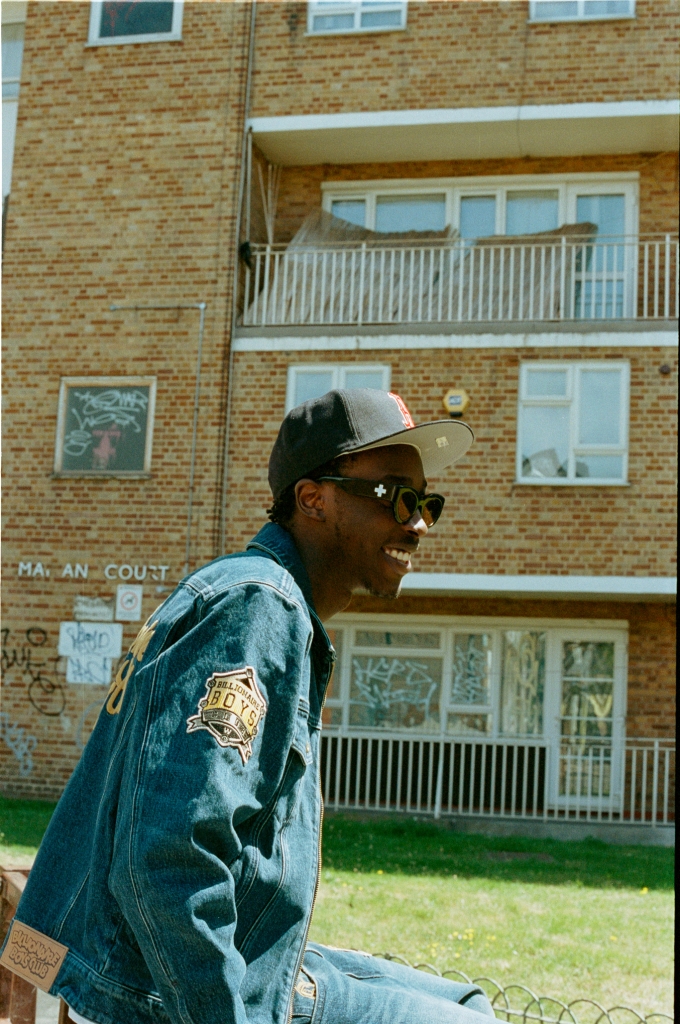 No thanks to London's summertime, even though we had the session in the morning, the sun was still crazy. We spent most of the session chasing shades, nuances in Unknown T's poses & blocking off flares. For digital, I used a 5D Mark III, Canon 15mm f/2.8 Fisheye & Sigma 24-70mm f/2.8 + 1/4 black pro mist + a variable ND. I hated the vignette the VND gave after 2 stops but I loved the way the BPM softened the highlights.
I initially brought them along for that purpose considering the weather but it became more handy because, even though we had confirmed his outfit to be double denim in pre-production, his shoes & inner shirt were sparkling white. I used Olympus OM-2n + 50mm + Kodak Potra 400 for film. The main deliverable was requested in digital for quicker turn around. Using the fisheye lens & monochrome grade helped convey the 90s-esque aesthetic I was itching to recreate.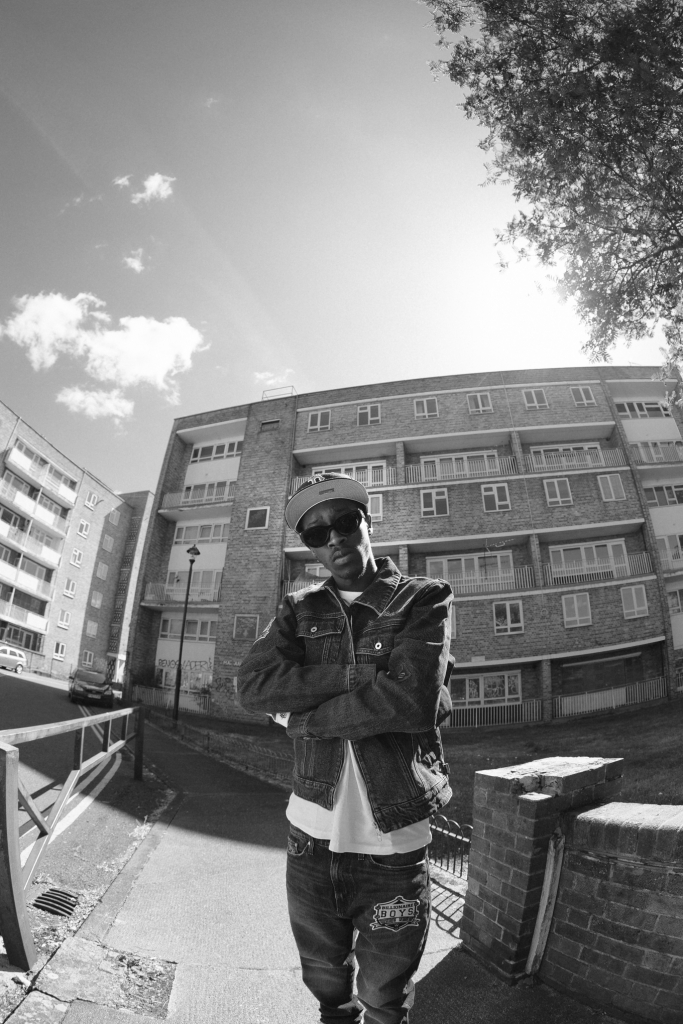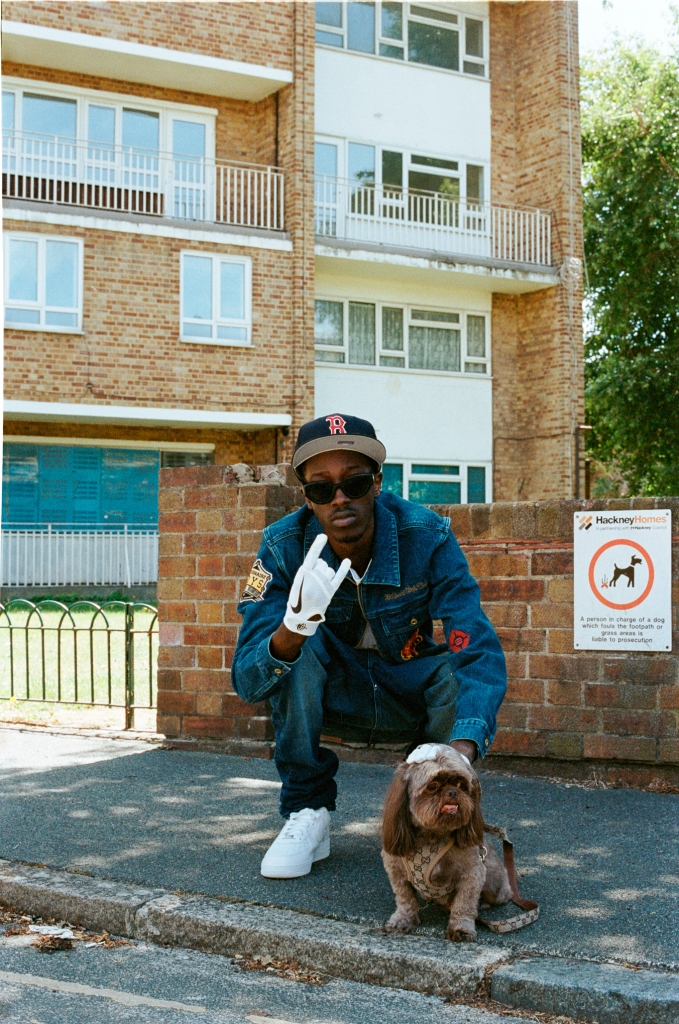 With limited time left & just before filming a scene for his music video, I decided to do an extra idea I had thought about prior – project graphics on him. Love to Yasmin Damulak for assisting with the projected graphics design. I think the results were decent and might try this again sometime.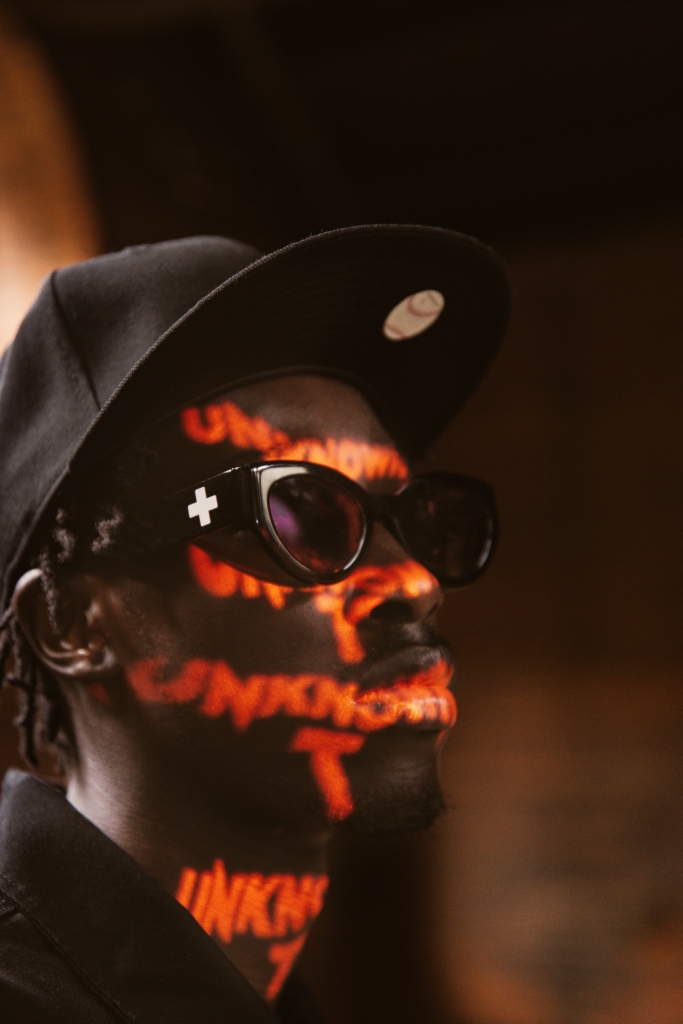 Unknown T was easy to work with and photographing him around the block he grew up felt like a deserved tribute at a perfect time as the place is now due for demolition. Here's a billboard just behind the block of flats we photographed.